Back Pain
Who Gets Back Pain?
Anyone can have back pain, but some things that increase your risk are:
Getting older Back pain is more common the older you get. You may first have back pain when you are 30 to 40 years old.
Poor physical fitness  Back pain is more common in people who are not fit.
Being overweight A diet high in calories and fat can make you gain weight. Too much weight can stress the back and cause pain.
Heredity Some causes of back pain, such as ankylosing spondylitis, a form of arthritis that affects the spine, can have a genetic component.
Other diseases Some types of arthritis and cancer can cause back pain.
Your job If you have to lift, push, or pull while twisting your spine, you may get back pain. If you work at a desk all day and do not sit up straight, you may also get back pain.
Smoking Your body may not be able to get enough nutrients to the disks in your back if you smoke. Smoker's cough may also cause back pain. People who smoke are slow to heal, so back pain may last longer
Stress Levels Elevated stress & worry can cause back tightness and pain
Find out the causes of back pain and how you can prevent it
What Are the Causes of Back Pain?
There are many causes of back pain. Mechanical problems with the back itself can cause pain. Examples are:
Disk breakdown
Spasms
Tense muscles
Ruptured disks
Injuries from sprains, fractures, accidents, and falls can result in back pain.
Back pain can also occur with some conditions and diseases, such as:
Scoliosis
Spondylolisthesis
Arthritis
Spinal stenosis
Pregnancy
Kidney stones
Infections
Endometriosis
Fibromyalgia
Other possible causes of back pain are infections, tumours, or stress.
Can Back Pain Be Prevented?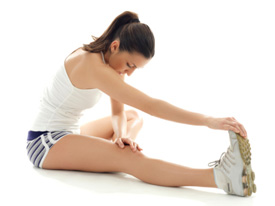 The best things you can do to prevent back pain are:
Exercise often and keep your back muscles strong.
Maintain a healthy weight or lose weight if you weigh too much. To have strong bones, you need to get enough calcium and vitamin D every day.
Try to stand up straight and avoid heavy lifting when you can. If you do lift something heavy, bend your legs and keep your back straight.
How Is Back Pain Diagnosed?
To diagnose back pain, your Chiro will take your Health history and do a thorough examination that includes orthopaedic & neurological tests. Your Chiro will gently palpate your spine to assess how it is functioning. If necessary, your Chiro may refer you out for X Rays at a local imaging company.
How Is Back Pain Treated by Your Chiropractor?
Once your Chiro has a clear picture regarding your pain, a diagnosis will be made and a specific care plan will be put together. This usually entails a series of adjustments (treatments) using techniques most appropriate to you.
Chiropractic care offers relief in most cases, by applying gentle adjustments to a specific area.
Discover How Chiropratic Care Can Help You
Common benefits with chiropractic care:
Reduce Pain
Releasing muscle tension
Improving mobility and flexibility of your spine
Sciatica relief
Improve nervous system function
Whether you've exhausted medical methods or are just starting to look for a natural way to eliminate your back pain, contact our practice today to find out how we can help. Your care plan will also include home work on how to get the best results from your chiropractic experience.